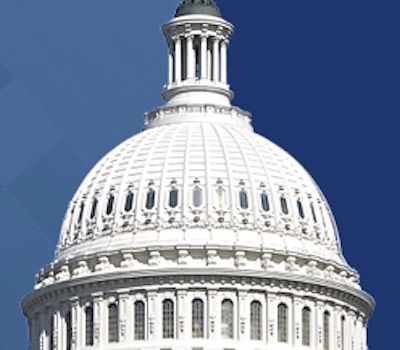 Following two years in which Republicans controlled both chambers of Congress and the White House, the next two years are expected to be more combative as Democrats have the majority in the House after winning a net of 40 seats in the midterm elections. Republicans maintained a narrow Senate majority and picked up a net of two seats. As President Trump gears up for re-election, expect continued partisanship but there may be some opportunities for Democrats and Republicans to work together.
In the House, Democrats start the year with a 35-seat advantage over Republicans—235 to 200. There are 90 new House members (61 Democrats and 29 Republicans), which is the most since the Republican wave election in 2011. The Trump Administration will face aggressive oversight from House Democrats who feel emboldened after decisively winning last fall.
Going into the midterm elections, Republicans represented 25 seats where Hillary Clinton won in the 2016 presidential election. Democrats effectively targeted these seats and were able to win 22 of them. Republican pollster Patrick Ruffini noted that the 2016 presidential election helped predict the 2018 House elections as the results were almost uniformly 5-6 points better for Democrats than two years earlier.
Republicans maintain their Senate majority and start the year with a 53 to 47 advantage over Democrats. The senate election results continue a partisan trend where fewer and fewer states have split delegations where the two senators are from different political parties. Only nine states will have split delegations in 2019, which ties a record last set in the 84th Congress (1955-1956). There are only eight new Senators (two Democrats and six Republicans) at the start of 2019.
Although the prospect of divided government might be a recipe for gridlock, there are some opportunities where House Democrats may look to work with the White House and Senate Republicans. President Trump continues to express support for a large infrastructure bill; however, a stable source of long-term funding for roads and bridges has been an obstacle to advancing a new agreement. The surface transportation law, which includes funding for roads and bridges, expires in September 2020 and may be a catalyst in renewing the law.
Immigration is another area where there could be compromise between Congress and the White House. The Administration has been thwarted by federal judges in ending the Deferred Action for Childhood Arrivals (DACA) program that prevents individuals who came to the U.S. illegally as children from being deported. Democrats looking to resolve uncertainty around the DACA program, as well as for individuals designated under Temporary Protected Status (TPS), may try for a broader immigration agreement that includes a robust guest-worker program to help address needs in the labor market.
Two areas where the White House and Congress will likely reach an agreement are a debt ceiling increase and the U.S. Mexico Canada Agreement (USMCA). In the first quarter of 2019, Congress will have to reach an agreement on increasing the debt ceiling that allows the federal government to increase its borrowing authority and avoid default. A combined agreement on increasing the debt ceiling and overall federal spending levels is the most likely outcome but given President Trump's past threats to shut down the government, expect a contentious negotiation before an agreement is reached.
Congressional approval is needed for USMCA, the successor to the North American Free Trade Agreement (NAFTA). The White House needs supports from congressional Republicans but will have to attract a sufficient number of Democrats in both chambers to have the trade agreement approved. President Trump has been a vocal NAFTA critic and will use his bully pulpit to have Congress approve the USMCA.
As a new congress begins, NLBMDA will continue to highlight the need for a resolution to the softwood lumber dispute between the U.S. and Canada. The government relations team is also monitoring an expected rulemaking from the Department of Labor on overtime pay eligibility. In addition, the Association will continue to fight for legal reform that reduces the likelihood of dealers being a victim of unfounded lawsuits.
NLBMDA encourages it members to meet new members of Congress—as well as returning ones—during the 2019 Spring Meeting and Legislative Conference, April 1-3, 2019, at the Wink Hotel in Washington, D.C. It is a great opportunity to connect with lawmakers and advance the public policy priorities of the lumber and building material industry. More information about the meeting can be found at www.leg-con.org.