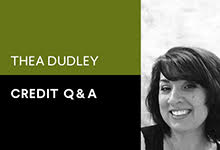 Dear Readers,
Your response to our webinar COVID-19 vs Your Cashflow and A/R was intense. (If you haven't seen the webinar, watch a replay here.) Thank you for all the questions during the session and for those that continue to come in. The questions are varied, dealing with a variety of issues but more telling, about moving forward. Beyond damage mitigation. What does that look like?
Let's tackle a cross section of the questions and then we can talk about the great beyond.
Q. Is it ok to allow customers to make payments on invoices?
A. Why not? As long as the payment is consistent and they are making progress, work with them as much as you can. Are you seriously going to tell a customer you aren't going to take their money because it is not enough? What could be an issue? Your lien rights—don't lose them!
Q. As a credit manager you want to work with your customers, but what if the boss (our president or CFO) is screaming that we cannot allow everyone to make payments, what do we do then?
A. As snarky as this will sound, turn it around on them. What would they suggest? If it is all or nothing, we can sue everyone if that is the directive. Or, do they want to work with the customer when the customer is willing to work something out? Let them decide. You can't fix stupid. If this job was easy, everyone would be doing it (sometimes, it feels like they are).
Q. My customer is claiming they can't pay because of force majeure and because of that I can't force them to pay for the materials since the work isn't done. Is this right?
A. Depends. They probably can't pay you for the materials since the project may be stopped and they have not been able to get paid or got paid and are "being cautious" with their money (code for keeping their business afloat). If you have not read AIA or other contracts and aren't familiar with that particular clause, it doesn't work that way. AIA does not use the term force majeure, but uses other references, and force majeure relates to the work itself and does not address payment or payment terms. It may be legit that they can't pay you, but shielding with force majeure only works if you fall for it.
Q. What are your thoughts on taking a credit card payment on accounts when you normally do not allow this? At what point would you make this offer?
A. If the customer is offering payment in any form of currency, I'd take it. I am not turning away a customer offering payment, regardless of form. Take it and take it now. If that is not your policy, consider revamping that to adjust to life in a credit card world.
Q. What do you do if your customer tells you they are closed due to COVID-19?
A. Ask questions. Are they permanently closed? Are they liquidating? Or is it a temporary closure? Are they paying their employees? In other words, what is their plan? It is not overstepping or being unreasonable to ask questions. They owe you money. You have a reasonable expectation to have details on the plan moving forward. You can remind them that without real information you still have to move forward, and it is easier to do so if you are working together. Otherwise, Mr. Customer, my options are limited and not pleasant for either of us.
Q. Many credit departments have put a freeze on opening new accounts or increasing credit lines, should I do the same?
A. This is not an unreasonable move. The question really is, how confident are you in what your credit department can handle and what is your company's appetite for risk? That is a decision every company has to make for themselves based on what is right for them. Who cares what others are doing—what is right for your company?
Q. What types of written agreements should I obtain as far as payment arrangements?
A. A promissory note is the most common and easiest to execute. Try to get the customer tied up with some form of security (real property, a personal guarantee or a UCC filing), but at the very least the prom note allows you to prove (if you end up in court) the amount. Again, a word of caution: Don't lose lien rights. If the payment plan extends past the lien rights preservation marker, then you are going to need to discuss that with the customer and do a carve out for the benefit of your company
Here's the looming question: Now what? What steps should the credit department leader and department take as we move beyond damage mitigation?
Take a moment to acknowledge what you learned. What became glaringly apparent to you that needs improvement based on you dealt with the COVID-19 crisis, your team, your process and your customers? If you haven't done that because you just can't think about this anymore, let me help you out:
How you get your payments.
If you don't have a payment portal, or if you are clinging to business practices that are antiquated, this should be a wakeup call for you. Get your payment process automated! Review your policies on credit card acceptance, charges and processes.
Do you have a consistent customer review process in place that happens in a timely manner?
If you are not reviewing this at least yearly, you are playing roulette with your accounts receivable.
Is your team trained on credit and collections in our industry? Do they understand the lien process, UCC's, negotiations, prom notes, security, and soft skills of working with a customer?
Your team is only as good as your weakest link. It is not enough to have one full charge credit manager with kick butt skills. Train your whole team.
Do you understand your customers world? Do you know how your contractors and subs do business? Are they all contract based? AIA or private contract, Government work, private, residential, commercial? Do you understand contracts, the language and how the billing works?
If not, it is hard to have a meaningful conversation with your customer and it allows you to be buffaloed if you don't.
Do you have a proactive preliminary lien process in place?
If you don't or use the "hit or miss" method, this is a good time to re-evaluate and put one in place.
Communication with your team, your leadership, your customers and your sales team.
How did that go?
The easier your company is to do business with, the more of a resource you are for your customer. The more you have leveraged technology to do the transactional and use your human resources for the communication, intelligence, and knowledge value, the more you increase your odds of getting paid. Take the COVID-19 crisis as a serious wakeup call and revamp, improve, streamline, and update your credit and collections processes. How your department functions is critical to your survival. We are talking about your cashflow here.
To sum it up, I am going to take liberties in quoting Zig Ziegler and apply it to this experience. "Forget everything you learned during this lesson and go back to business as usual OR face everything and rise!" It's up to you.