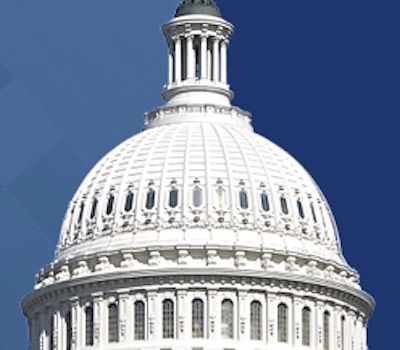 Midterm elections always have lower turnout than in presidential years. Not since 1998 has a midterm election had voter turnout above 50% of all eligible voters. By comparison, presidential year elections typically have voter turnout around 65% of all eligible voters.
That means that despite the importance of Congress, it is likely that less than half the people who can vote will vote. As politics becomes increasingly partisan at the federal level, it is easy to become disenchanted and decide not to vote.
However, it is far from clear whether Republicans or Democrats will control the House of Representatives and Senate in 2019. At present, in the House of Representatives there are 237 Republicans, 193 Democrats, and 5 vacancies. And in the Senate, there are 51 Republicans, 47 Democrats, and two Independents that caucus with Democrats.
Democrats have to gain a net of 23 seats to take the majority in the House. Of the 104 seats rated as competitive by The Cook Political Report, Republicans are defending 90 of those seats.
On the Senate side, Democrats must gain a net of two seats to take the Majority. Senate Republicans have a much more favorable electoral map than in the House. Of the 35 Senate seats up this fall, Democrats are defending 26 seats while Republicans are defending only nine seats. Making the math even more daunting for Democrats, of the 26 Democrats up for reelection, President Donald Trump won 10 of their states—and five by double digits.
Historically, House members of the President's political party lose seats in midterm elections. Presidents with job approval numbers below 50% lose an average of 40 House seats in the midterm elections. That is bad news for Republicans as President Trump's job approval numbers have been stuck in the low 40% range.
The best historical comparison to the 2018 elections may be from 1982. That year, President Ronald Reagan had a 43% approval rating—similar to President Trump's current approval rating—and Republicans lost a net of 26 House seats. That suggests that both the House and Senate will have narrow majorities next year regardless of which party is in power.
Both Republicans and Democrats have reason for optimism heading into November. President Trump's mediocre approval numbers, combined with the awful job approval numbers for Congress, have Democrats hoping they can at least take back the House. Republicans for their part are touting the strong economy under President Trump and tax cuts passed in December.
There is an interesting dynamic at work in this election. Clearly, there is enough statistical evidence to suggest Democrats could do well in November. However, Republicans are defending very few Senate seats and many House seats are an uphill climb for Democrats. Republicans are hopeful that their structural advantages will overcome the environmental advantages enjoyed by Democrats.
Given just how close the midterm elections are likely to be this fall, lumber dealers should not only vote, but also encourage their employees to vote as well. The future on issues such as tax policy, reduction of regulatory burdens, and health insurance affordability will be determined, at least in part, by the midterm elections.
A study conducted by the Business-Industry Political Action Committee following the 2016 election suggests that employers are seen as the most credible information source for employees on political issues. The study found that 83% of employees saw the information received from employers as helpful in deciding how to vote.
Dealers are allowed to discuss the midterm elections with their employees as long as they do not endorse candidates or tell them to vote for a specific candidate or party. Information that employers can provide employees include deadlines for voter registration, when is Election Day (Tuesday, Nov. 6), and where individuals can find their polling location. For employees, such as sales personnel, who may not be in the office on Election Day, employers can also provide information on how to request an absentee ballot and submit it in time.
NLBMDA has resources at its Legislative Action Center to help dealers talk with their employees. Dealers and their employees can look up their polling location so they know where to vote on Election Day. There is also a flyer you can download, print, and post in your break room reminding employees about Election Day.
Encouraging employees to vote helps create a culture of civic responsibility. While your lumberyard should still run smoothly, employees appreciate being given the time to vote. While we do not know exactly what Congress will look like next year, your actions can set the right tone for political engagement and can help elect candidates that support issues of importance to the lumber and building materials industry.