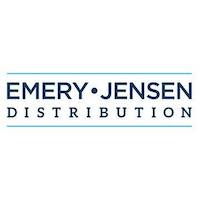 Oak Brook, Ill. — Emery Jensen has launched XPRESS Hardware, a new merchandising program designed to help specialty retailers grow their business.
XPRESS Hardware is a turnkey, store-within-a-store merchandising program, the company says, that gives non-hardware retailers the assortments and marketing support they need to introduce top-performing, essential hardware SKUs into their product mix. Three XPRESS Hardware floor plans are available in 800, 1,200, and 1,800 square feet.
"This year has presented many of our customers with new retail challenges," said Georgia Eaton, manager, sales support for Emery Jensen. "One of those challenges for specialty retailers is helping customers get everything they need for their projects in one store visit. XPRESS Hardware is a timely, revenue-generating solution for retailers who want to be a one-stop-shop for their customers."
XPRESS Hardware assortments are AB movers in their product categories, with high-turn rates and the best ROI across the Emery Jensen enterprise, the company says.
Emery Jensen Distribution serves independent retailers in the pro lumber, paint, hardware, and e-commerce channels. The company is headquartered in Oak Brook, Illinois, and has 15 distribution centers.