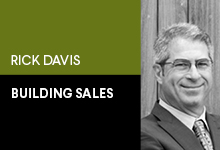 You don't have to "overcome objections." This is the conclusion I reached many years ago in spite of the standard sales doctrine which insists it is a vital step in the sales process. The traditional philosophy for overcoming objections infers you should expect them as a normal course of business dialogue.
I've observed hundreds of sales occur without resistance or drama. Lots of buyers are cooperative and willing to do business when treated fairly. Moreover, if you've brought valuable resources that can help them succeed, they will actually look for reasons to do business with you.
Sales advice: Proactively seek out buyers who are not resisting your offer—i.e. expressing "objections." Prospect for customers who are cooperative, loyal, and profitable.
Another problem with objections is the salesperson who makes the proverbial mountain out of a mole hill, a situation I recently observed during a coaching session with a salesman.
A buyer stated that pricing had to be competitive. The comment sparked a highly reactive response by the salesman who quickly offered to "run price comparisons" of commonly used SKUs by the buyer. As a matter of coaching demonstration, I calmly said to the buyer, "The prices are competitive and you'll see when we eventually deliver our proposal." The buyer smiled and said to the salesman, "Good. That's what I needed to know." No price comparison or drama. The salesman made more of the casual comment than intended.
Sales advice: Don't sweat the casual comment. Do less than you think you need to do or nothing at all and move forward.
Another reason I shun "overcoming" objections is that sometimes you just can't…or shouldn't. This is the multi-billion dollar gorilla in the LBM Industry. A demand for immediate delivery is an objection to standard service. A request for special payment terms is an objection to normal protocols. An offer to buy a highly specialized product you do not normally carry is an objection to buying your standard product offering. Our industry and your company loses millions of dollars each year responding to the irrational objections of buyers.
Sales advice: Sell what you got. If it isn't a fit for the buyer, then find one who can adhere to your business model.
Before all the e-mails flow and comments remind me that sometimes we must, in fact, overcome resistance, I get it. But instead of using the outdated tactics (expressed by my heroes and legends in the business like Earl Nightingale, Zig Ziglar, and Tom Hopkins), use modern techniques. The old method is to a) seek clarity, b) ask a "test close" question, c) resolve the issue and then d) go for the close. Great theory, but not a realistic practice, particularly in modern business-to-business selling. If you have to go out of your way to satisfy an objection or demand, get paid for it.
Sales advice: If you encounter an objection that calls for special consideration on your part, raise the price to justify the additional attention and costs of doing business out of the norm.
The resistance you face is often self-induced. I'm all for resolving objections and overcoming resistance, but more in favor of not being the one to escalate problems unnecessarily. Face the resistance with courage and allow buyers and associates to express their concerns freely. You'll discover that your willingness to listen is often enough to overcome the challenge. Calm in the face of the storm yields the most rational responses.
Rick Davis, president of Building Leaders, is a premier sales trainer in the building materials industry. His latest book, Sales Economics: The Science of Selling, is now available at buildingleaders.com. Rick can be reached at rickdavis@buildingleaders.com