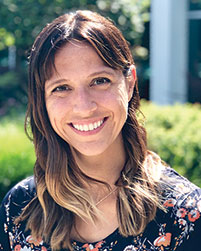 1
Q: Given today's strong new construction and remodeling markets, what do you see as the biggest opportunity for LBM dealers?
A: Investing in their digital presence is one of the best things LBM dealers can do. So many consumers start their search online for product information and to find stores to visit, so it's critical for LBM dealers to show up in that initial search. It's also important that they learn—and stay educated on—the different strategies used to drive traffic to their websites. Their digital presence is truly an investment in the health and sustainability of their business. LBM dealers should also make sure that when someone visits their showroom they're providing superior service and displaying their products in a shopper-friendly way. The more they can do to provide consumers with a positive experience both online and in their showroom, the greater the chance of converting those consumers into customers.
2
Q: The flipside of that question—what do you see as the biggest challenge?
A: Committing enough time and resources to achieve a robust omnichannel strategy that not only brings in new consumer leads, but also satisfies them through the selection process is going to be a major challenge. This should be a long-term approach that takes ongoing commitment and dedication to be successful—it's becoming increasingly important as younger generations enter the market. They expect to be able to shop for products online, go to a store to see the product, and find the same product details and information in both locations.
3
Q: With the explosive growth in online shopping, what can traditional LBM dealers do to keep people coming to their showrooms?
A: It's important for LBM dealers to have a strategy for leveraging their digital presence to help drive more leads and business. That way, when someone is researching products online, exploring what's available, and searching for where to buy, the dealer becomes part of the consideration process. Also, when someone visits an LBM dealer's website, they should find a site that's professional, contains relevant product information and is easy to navigate.
4
Q: Has "green building" run its course, or will it continue to drive product innovations?
A: Green building will continue to be an important factor in product innovations within the building materials industry. If anything, it's turning into something that consumers have come to expect for these kinds of products. They want products designed for durability, to perform efficiently, and to be mindful of the environment. We're also seeing a continued desire by homeowners to have a smarter and more connected home that allows them to have personalized control over functions and features that fit their lifestyle.
5
Q: How can dealers use technology tools to help builders and homeowners with purchase decisions?
A: Technology is infiltrating every step of the purchase process, and more tools are becoming available to help both trade pros and homeowners select products. At Therma- Tru, we offer resources that dealers can provide to homeowners for their own use, or to use as tools to walk homeowners through door selection. At the inspiration stage, our Architectural Home Styles Guide makes recommendations for door styles that help maintain the architectural integrity of the home by recommending product options based solely on home style. Then, the Design Your Door tool on thermatru.com lets homeowners and trade pros alike explore different options to create the custom entry that reflects the homeowner's personal style. Finally, the DoorWays App allows the homeowner to visualize a door on their actual home prior to purchase.
Kristie Vincent is a Channel Marketing Manager at
Therma-Tru Corp.
She and her team develop marketing programs and go-tomarket tools to support dealers, builders and fabrication partners. Kristie holds a bachelors degree in marketing from Bowling Green State University, and she has held several marketing communication roles in the consumer packaging and building materials industries.