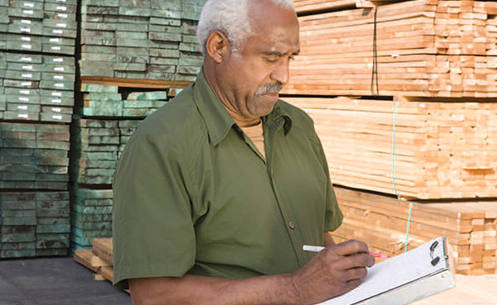 There were plenty of big stories in 2015, and in a recovering industry most of these were positive. The year saw a turnaround for many in the LBM industry as dealers across the country began experiencing sales closer to pre-recession years. The industry reacted with growth through unprecedented mergers and acquisitions of companies big and small. LBM Journal is proud to have profiled cutting-edge dealers and the issues that concern them most. Below is a countdown of the 10 most popular stories, as determined by page views, from lbmjournal.com throughout the past year.
10. REAL ISSUES. REAL ANSWERS: Margins VS. Market Share
The ideal situation is to do both—gain market share while building margins—but that can be easier said than done.
9. DEALER PROFILE: Simonson Lumber
With the help of virtual reality, staff at Simonson Lumber can show you around your house plans, let you see every wall, hall and cabinet, and even print out a three-dimensional replica for you to take home.
HEP Sales in Upstate New York is built on success from diverse product offerings, and is grounded in old-fashioned service.
7. REAL ISSUES. REAL ANSWERS: 'Cherry Pickers' and Detailed Price Quotes
The challenge of whether or not to provide detailed price quotes, complete with individual product quantities and prices, is a sticky one indeed.
6. The Future of The Independent Dealer
Today's game-changer, a trend that observers say has just begun, is the explosion of mergers and acquisitions by companies of all sizes. So, what will tomorrow bring? Nearly 200 readers weighed in with their thoughts on the future of the independent dealer.
5. REAL ISSUES. REAL ANSWERS: Salary Vs. Commission
Since compensation is a key driver of employee recruitment and retention, this Real Issues survey asks what's the most effective method of compensating salespeople: salary, commission, or a combination of both. Or, is the solution to this issue something else entirely?
New options continue to come to market, shifting from uncapped composites and expanding color and material options.
3. DEALER PROFILE: Spahn & Rose Lumber Co.
Iowa-based Spahn & Rose Lumber Co. more than tripled the size of its flagship store, and the investment is paying solid dividends.
2. Hot Products 2015 International Builders' Show
On January 20-23, the LBM Journal editorial team explored the show floor at the International Builders' Show in Las Vegas. Our quest: the latest/greatest products and services for the new housing and remodeling industry.
1.   2015 Outside Sales Compensation and Benefits Report
As dealers raise their heads above benchmarks set prior to the recession of 2008, it is clear that demand for outside sales pros remains rock solid. Indeed, nearly one-third of respondents report paying their top outside sales people more than $120,000. How does your company compare?