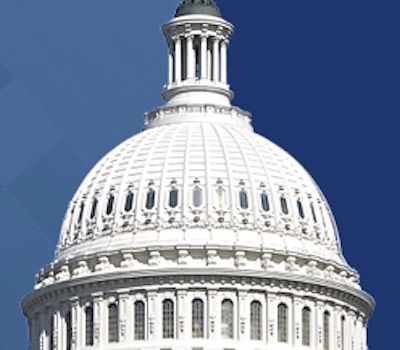 The National Lumber and Building Material Dealers Association has canceled its Spring Meeting and Legislative Conference scheduled for March 23-25 in Washington, D.C. An email to members and attendees was sent at nearly the same time President Donald Trump declared a national emergency as the U.S. ramps up its battle against the COVID-19 virus. The organization's official statement, sent in an email from NLBMDA President & CEO Jonathan Paine, appears below.
Dear NLBMDA Conference Attendees,
On behalf of the National Lumber & Building Material Dealers Association (NLBMDA) Board of Directors, I wanted to express that the health and safety of our conference attendees is and always will be our first priority. The novel coronavirus (COVID-19) continues to affect people throughout the world, and the situation is fluid, with information changing daily.
After careful consideration, dialogue with key stakeholders and legal counsel, as well as considerable evaluation of the evolving concerns surrounding COVID-19, the NLBMDA Board of Directors has decided to cancel the Spring Meeting and Legislative Conference, scheduled to take place March 23 – 25 in Washington, DC. This was an extremely difficult decision and one that the board did not take lightly.
NLBMDA has been intently monitoring developments regarding COVID-19 and have been following the information about this outbreak from the World Health Organization (WHO) and the US Centers for Disease Control and Prevention (CDC), among others.
The ongoing spread of COVID-19 has resulted in mounting concern over health safety, along with increased travel advisories and government health warnings. The DC Mayor's Office issued a health advisory this week recommending that non-essential gatherings, including conferences and conventions, be postponed or cancelled through March 31. In addition, the U.S. Capitol announced yesterday that it is closed to the public until April 1. With this information and directive, it became clear that the most responsible path forward is to cancel.
The Spring Meeting and Legislative Conference is a critical event that provides valuable opportunity for attendees to learn, network and discuss federal legislative and regulatory issues facing the lumber and building material industry, and to meet directly with members of Congress. NLBMDA remains committed to advancing the legislative and regulatory priorities of the organization and will call on all members, more so than ever, to contact their legislatures in the coming weeks and to schedule meetings during the upcoming recesses back in your home districts.
NLBMDA regrets that it had to come to this decision, and appreciate your understanding and the ongoing support that our attendees, sponsors and federated association partners have shown.
NLBMDA will be sharing more information regarding registration fees and sponsorships in the coming weeks. We encourage anyone who has booked hotel room reservations at the Westin City Center Hotel to contact the hotel immediately to inform them of your changed travel plans.
Should you have any questions, please feel free to contact me directly at jonathan@dealer.org.
Sincerely,
Jonathan M. Paine, CAE
NLBMDA President & CEO