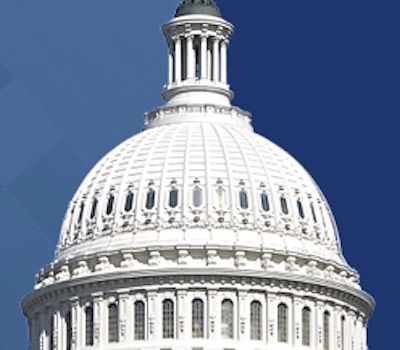 NLBMDA has released its National Policy Agenda for 2019 as Capitol Hill returns to a divided government. Democrats now have the majority in the House of Representatives after winning a net of 40 seats in the midterm elections. Meanwhile, Republicans expanded their Senate majority and now have a 53 to 47 majority. The change will present a new challenge for the White House that operated with Republican-control of the House and Senate during President Trump's first two years in office.
New policies have been adopted for several issues as part of NLBMDA's 2019 agenda. One of those issues is the growing "skills gap" in the nation's workforce and the negative effects it is having on residential construction. As of December 2018, the nation's unemployment rate stood at 3.9%.
NLBMDA supports the Carl D. Perkins Career and Technical Education Act that provides federal support to  state and local career technical education (CTE) programs. In July 2018, President Trump signed the Strengthening Career and Technical Education for the 21st Century Act (Public Law No: 115-224), which reauthorizes the Perkins Act.
In addition, NLBMDA has expressed its support for laws that provide vocational training for prisoners in an effort to fill in-demand jobs and reduce recidivism rates. In December 2018, President Trump signed the First Step Act (Public Law No: 115-265) that includes vocational training for non-violent prisoners as part of reforms to the criminal justice system.
Immigration reform and its role in helping employers  fill positions has grown in importance for NLBMDA. Any immigration reform proposal should protect U.S. borders and allow qualified, law-abiding individuals to work in the country. Moreover, a robust temporary guest worker program is needed to recruit legal, foreign-born individuals when there is a shortage of domestic workers to fill available positions.
Trade has become an increasingly important issue for lumber dealers during the Trump Administration. NLBMDA has taken a position against the steel and aluminum tariffs that began in March 2018, and impose 10% tariffs on aluminum imports and 25% tariff on steel imports. These tariffs increase construction costs, decrease housing affordability, and sparked a trade war that harms consumers.
NLBMDA has also expressed opposition to the latest round of tariffs on Chinese goods that took effect in September 2018. The tariffs apply to 5,745 products and includes Chinese building materials such as oriented strand board, wood siding, plywood, and roofing slate. Analysis from the National Association of Home Builders estimates that the latest round of tariffs on Chinese products affects $10 billion of goods used by the residential construction sector.
The softwood lumber dispute between the U.S. and Canada continues to affect the building supply industry as well. NLBMDA has taken a position opposing the softwood lumber tariffs on cedar shakes and shingles imported from Canada into the U.S. It is the first time since 1991 that the
U.S. has placed tariffs on cedar shakes and shingles from Canada.
In June 2018, 171 members of the House of Representatives sent a letter to Commerce Secretary Wilbur Ross and Ambassador Robert Lighthizer, the U.S. Trade Representative, asking that the U.S. return to the negotiating table with Canada and redouble efforts to reach a new softwood lumber agreement. NLBMDA spearheaded the effort that was the largest trade letter in 2018.
NLBMDA plans on advancing its public policy agenda as it holds its annual Spring Meeting and Legislative Conference at The Wink hotel in Washington, D.C., from April 1 through 3. There are 99 new members of Congress (90 in the House and 9 in the Senate), so it is a great opportunity for dealers to connect with new and established lawmakers.
NLBMDA members plan to focus on three issues in meetings with lawmakers on Capitol Hill. First, NLBMDA continues to advocate for a long-term resolution to the soft- wood lumber dispute between the U.S. and Canada. Second, affordable housing has emerged as an issue as limited sup- ply and increasing prices have limited prospective buyers. Third, NLBMDA supports passage of an infrastructure bill that includes funding for affordable housing.
To learn more about NLBMDA's National Policy Agenda on a wide range of public policy issues, please visit www.dealer.org.
Further, dealers and building supply industry stakeholders are encouraged to travel to Washington, D.C. and meet with their lawmakers concerning industry issues at the 2019 NLBMDA Spring Meeting and Legislative Conference. For more information about the meeting or to register, please visit www.leg-con.org.