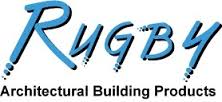 Rugby Architectural Building Products, of Concord, N.H., along with its investor Leading Ridge Capital Partners, announces the completion of the acquisition of Cabinet Supply, LLC based in Decatur, Ala., the company announced in a press release Wednesday.
"We are extremely excited about the addition of Cabinet Supply to the Rugby Architectural Building Products team. Phillip Carden and his team have done a fabulous job building a great business from its start-up in 2012 and we look forward to working with Phillip to grow the business," commented Drew Dickinson, Rugby Chief Operating Officer, adding "our new location in Alabama perfectly complements our expansion in the Southeast."
Phillip Carden, owner of Cabinet Supply, LLC, said, "After several months of research, I know in my heart that Rugby Architectural Building Products is the right company to join forces with. Becoming part of Rugby will allow us to immediately expand our product offerings and continue the high level of personalized customer service we have become known for. This is an exciting time for the team members of Cabinet Supply and the Decatur/Northern Alabama market."
This expansion marks Rugby's 15th acquisition since 2010, through which the company has more than tripled its revenue base and grown to 29 distribution centers across the country. "The acquisition of Cabinet Supply supports our strategy to diversify geographically and to offer entrepreneurs an excellent option to continue growing their businesses," said Zach Coopersmith, Partner with Leading Ridge Capital Partners.
The new location opens for business today as Rugby Architectural Building Products in Decatur, AL, servicing Northern Alabama, Northeast Mississippi, and Southern Tennessee.