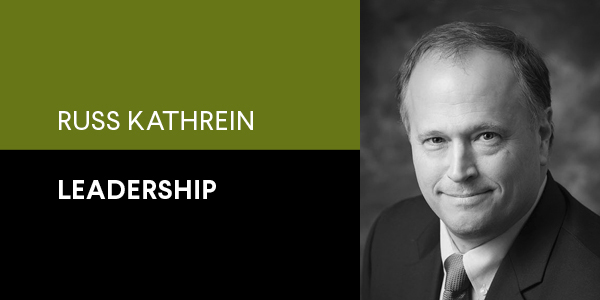 I just read a headline that the UN has proclaimed, "the world cannot return to the 'previous normal' once we get through the COVID-19 crisis." My first reaction was "Why not?" Then I got to thinking that, when it comes to our business, it might be a good thing. One upside to the pandemic lockdown was that, as businesspeople, we very quickly had to start trying out some new things and lean on technology that we may otherwise have been reluctant to embrace. We found out people really don't need to sign delivery receipts and that you can have a productive face-to-face meeting without having people fly in from across the country. Does anyone really think that, once we have gotten through the pandemic, the best way to review a vendor's program is to have a vendor's team fly to your city so that team can spend an hour in your conference room? Zoom and Microsoft Teams have changed everyone's attitude about how to conduct a face-to-face meeting.
These tools have also changed the way we resolve conflicts. We recently had a huge manufacturing error on a large project that resulted in a six-figure number on the contractor's part to resolve. It was 100% clear that it was neither the contractor's fault nor ours. The manufacturer even agreed. What they didn't agree on was the cost to fix it. We exchanged documents that justified the numbers, but the higher ups at the manufacturer were just not getting the whole story. We were entering "the legal phase" where everyone was going to start suing each other, and only the lawyers were going to walk away happy. We suggested all parties get together on a video conference and try to resolve the situation. With 12 people present, the subcontractor outlined why his costs were what they were. The contractor outlined the costs he had incurred and what he could add on top of that if it went to court. The manufacturer asked technical questions that made them question the number. In the end, it was an emotional appeal from the subcontractor on how he did the job in good faith and now only wanted to be paid that changed the manufacturer's mind. That, and the fact that during this whole conversation, they could see everyone's face and judge their sincerity.
In fact, I could see the faces and body language of the manufacturer's people change and get uncomfortable as the subcontractor's plea made them realize that their company had simply screwed up. One day later, the manufacturer came back, offering slightly more money than had been requested in order to make things right. I am thoroughly convinced this resolution would not have happened if we had been on an audio call, or worse yet, in court.
What other opportunities do we have out there to change the way we do business that can make us be more productive or communicate more efficiently? Maybe as a leader you can't see any, but what about asking your employees and your customers? Sometimes the most obvious suggestion comes from the most unlikely source. I'm sure you have heard the story of the truck that had firmly wedged itself under a bridge. They tried pulling it out to no avail. They brought in engineers who after a great deal of study decided that they would need to start disassembling the bridge or the truck. Then a little boy came up and suggested they let the air out of the truck's tires. Problem solved.
What other answer to a challenge is out there that just needs to be approached from a different angle or using a different tool? You will only find out if you step outside your comfort zone and start soliciting opinions from as many different directions as possible. Post It Notes were invented by a man who wanted to keep his bookmarks from falling out and remembered a lightly sticky substance that his company, 3M, had invented but couldn't find  a use for. Next-day delivery was a concept first outlined by Fred Smith for an economics paper. His professor gave him a C and expressed doubt that such a service was necessary, let alone that people would pay money for it.
Russ Kathrein is the former president and CEO of Aurora, Ill.-based Alexander Lumber. He is also chair-elect of the National Lumber & Building Material Dealers Association. Reach Russ at russ.kathrein@gmail.com