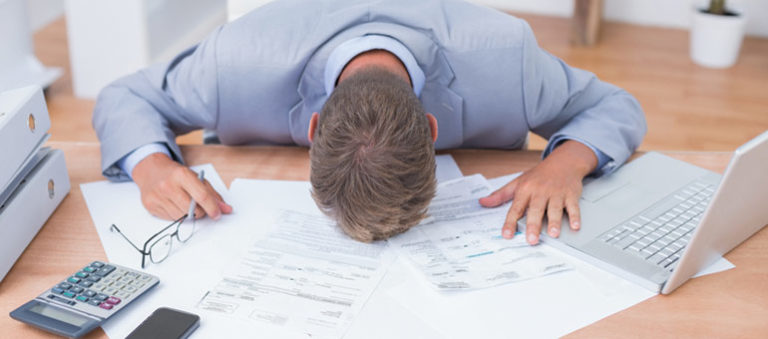 Your top rep is working far too much and is spread too thin, but his clients are threatening to leave if they're assigned a different rep. What would you do?
Like many LBM dealers in early 2018, your company is enjoying robust sales. If NAHB economists and other industry watchers are correct, these good times should continue for at least the next couple of years. As it happens, that positive news will also create some challenges—or, in your case, ramp up the urgency on an existing situation.
Here's the story: Phil has been with the company as long as you have, and during most of that time, he's been among your top performing outside sales reps. He knows your company, and its products and services, as well or better than anyone. More importantly, he's built solid, long-standing relationships with top builders and remodelers in your market.
The problem is that there is only one Phil, and the growing market is stretching him very thin. He was busy before, but now he's regularly working extra long days, just to keep up with his existing clients. For short bursts, working from early morning to night is fine. But it's not healthy or sustainable. At some point, something's gotta give. Phil insists that he's fine, and he's going to do what's necessary to make sure his clients aren't penalized with errors or sub-standard service just because they're buying more.
While you love his spirit and work-ethic, it's your job as the general manager to make sure Phil's enthusiasm doesn't lead to burnout for him, or problems for your company.
Meanwhile, you've got a young sales rep who has proven very capable. During her four years with your company, Sally has excelled at virtually everything she's taken on. She works well with clients and with the rest of your team and has earned the respect and loyalty of her relatively small number of clients. One strong reason for Sally's success is that she's taken every opportunity to learn from Phil. And Phil has been a willing mentor, sharing his hard-earned knowledge and coaching her through tough situations.
With Sally fully trained and capable, you were hoping to transfer some of Phil's business to her. Phil isn't happy about it, but he understands and is willing to cooperate. His clients, on the other hand, are not.
Here's one typical response. "We've worked with Phil for more than 20 years," said Jim from Fillmore Homes. "He's the only rep I've ever worked with who I can count on. If you're going to hand my account to a younger rep who I'm going to have to educate on how we work, I may as well shop my business to your competition."
You don't want to risk losing any of Phil's existing accounts, but you know that Phil is overworked…and it'll only get worse as business continues to increase. What would you do?
1. Talk it through.

Schedule meetings between you, Phil and Sally and the accounts you'd like to transition, and see if you can convince them that this makes sense for them.

2. If it ain't broke… Since Phil says he's fine, and his clients obviously are unwilling to let him go, then just leave it be. Otherwise you're creating a problem where none exists.

3. Break it. It's not broke now, but the writing's on the wall, and it'd be irresponsible to wait until there's a crisis before you begin transitioning some of Phil's account's to Sally.

4. Baby steps. Instead of abruptly switching accounts from Phil to Sally, have her start assisting him on some accounts, so she has the chance to begin earning those clients' trust.

SOMETHING ELSE? If you'd take a different plan of attack, email your suggested solution to Rick@LBMJournal.com. If we publish your reply, we'll send you a LBM Journal mug.
---
See how your judgment compares with others in the industry at LBMJournal.com.
Final results will appear in The Buzz section of the June 2018 issue.