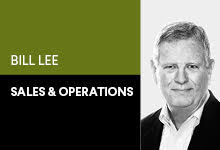 Just a few weeks ago, my high school graduating class held a reunion. I grew up in a really small town, so we had a relatively small graduating class of just 80 students. This was only our second class reunion, so it was especially nice to see a lot of people who I had not seen for many years.
Since leaving my old classmates in Georgia and driving back to my current home in South Carolina, I have done a lot of thinking about the kinds of things we talked about when we were together at dinner and during the time we all had to catch up. The one topic we all seemed to enjoy the most was a debate about which teachers we liked and which ones we respected the most.
There was one teacher we all had in the eighth grade who we all seemed to remember with mixed emotions. There was one particular remark about this teacher that I must have heard a dozen times: "He was the toughest and most demanding teacher I had during my 12 years of school, but looking back on it, he was also the best teacher I ever had."
Think about these words, "he was tough and demanding, but he was also the best teacher I ever had."
Looking back on the years you have spent in the workplace, who would you say was the best boss you ever had and why?
If anyone were to ask me this question, there's no doubt who I would name, and much like my favorite teacher, my favorite boss was a person who was extremely tough on me. He never allowed me to get away with being mediocre. He held my feet to the fire. He did everything in his power to make me as productive as I was capable of being.
Great bosses, like great teachers, seem to invariably love you enough and like you enough to bring out the best in you. Great teachers and great bosses hold your feet to the fire and are never satisfied with you until they are convinced that you are giving the best you have to give.
My best boss, the boss who day-in and day-out got the most out of me, wasn't trying to be my best friend. He wasn't striving to make sure the hours and the days he spent with me were fun. He had one thing in mind and that one thing was to teach me to be a high achiever. His goal was to teach me how to be as conscientious and as results-oriented as I could possibly be.
When you think back on your high school teachers, do you remember most fondly those teachers who let you practically get away with murder, or those who cared enough to risk not being liked in order to fulfill the greater purpose of teaching, to see to it that you would one day be as good as you could be?
If you are a manager, if you have people who report to you, what will they say about you when someone, someday organizes a reunion for everyone who used to work together back in 2020?
If you are like me, you'll want them to say you were the best manager they ever had at motivating them, at not allowing bumps in the road to stop you, but to get the job done in spite of the obstacles that are bound to crop up from time to time.
Bill Lee is a respected sales and business consultant in the LBM industry. For more information, contact Bill at leeresourcesinc@gmail.com.